An eternal love story, set in stone.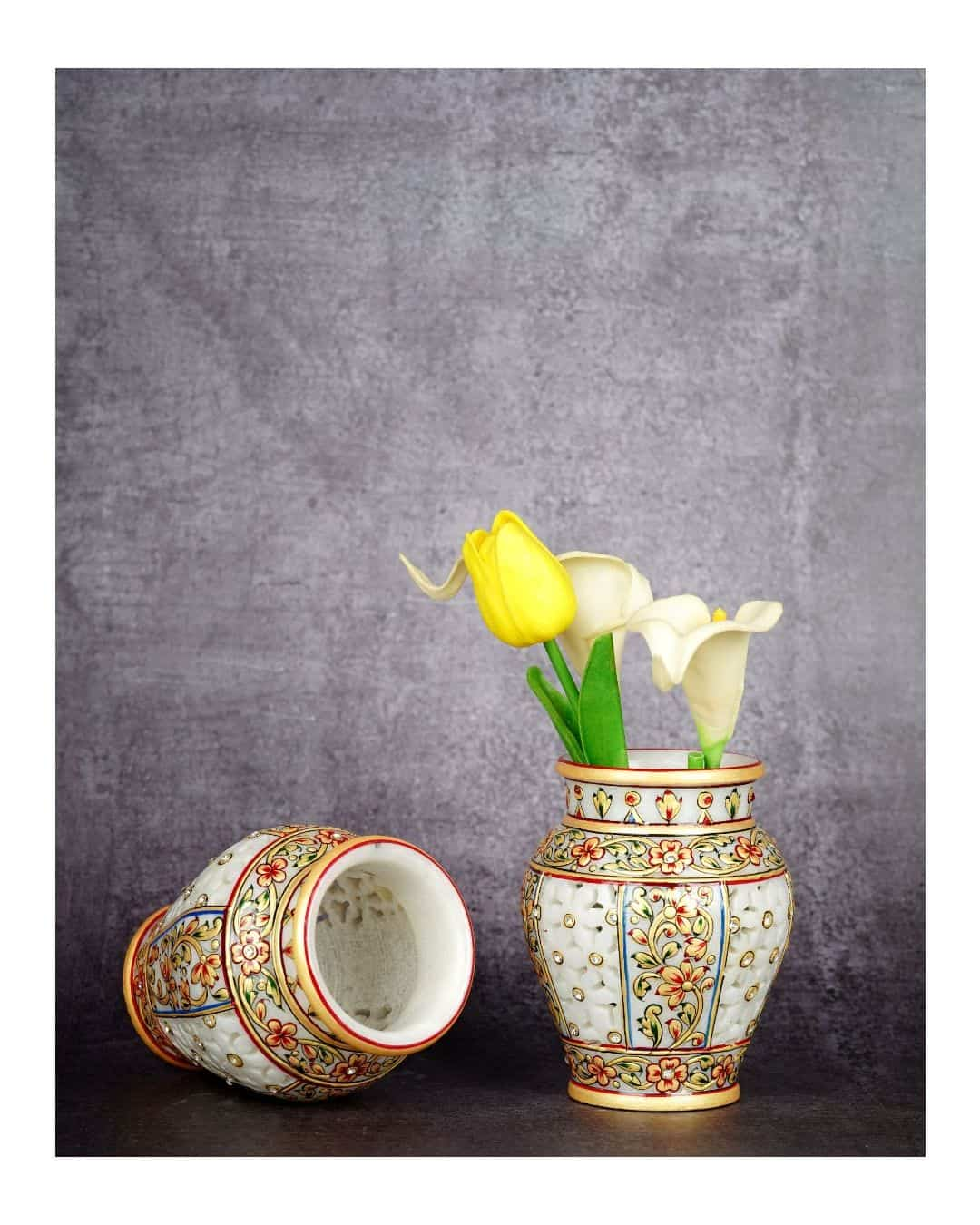 Magnificent flower vase made out of smooth and pure white marble. This vase is made with beautiful and intricate designs in Minakari which makes it more appealing to the eyes. you can choose this adorable hand-crafted piece of art for the purpose of home décor or can gift it to your loved ones on special occasions.
I truly cherish my purchase of Handmade Marble elephants and proudly display it in our home . It resides in our front entry where everyone who visits us can see it. Thank you and I wish you much success as you continue to promote the work of your skill masters.
The coasters and vase have arrived and they are stunning . Thank you . I am writing to thank you for the excellent quality .
It gives us great joy seeing the elephant in our home of UK . Thank you for doing what you do and keeping this most important tradition alive for rest of the world to enjoy.
The first thing is to say is that we are highly impressed with the quality and care of the packaging . It was outstanding , we have never seen such thoughtful and intelligent design and it surely reflects the quality and detail inherent in your art .
All marble handicrafts products are crafted by skilled craftsmen using simple tools by hand carvings on high-grade Makarana marbles with Meenakari and Kundan work. Therefore it's used as home decoration and gifting purpose. Unique designed marble pots in high quality and floral as well as embossed painting are really awesome and so admirable here. All of our marble handicraft collections are crafted by skilled craftsmen with good quality raw materials. These are incomparable with any other decorative things. Some of the creations include marble vase in which you can add fresh or artificial flowers, marble pot for gifting on any occasion as or to use as a decorative piece for interior and exterior decoration.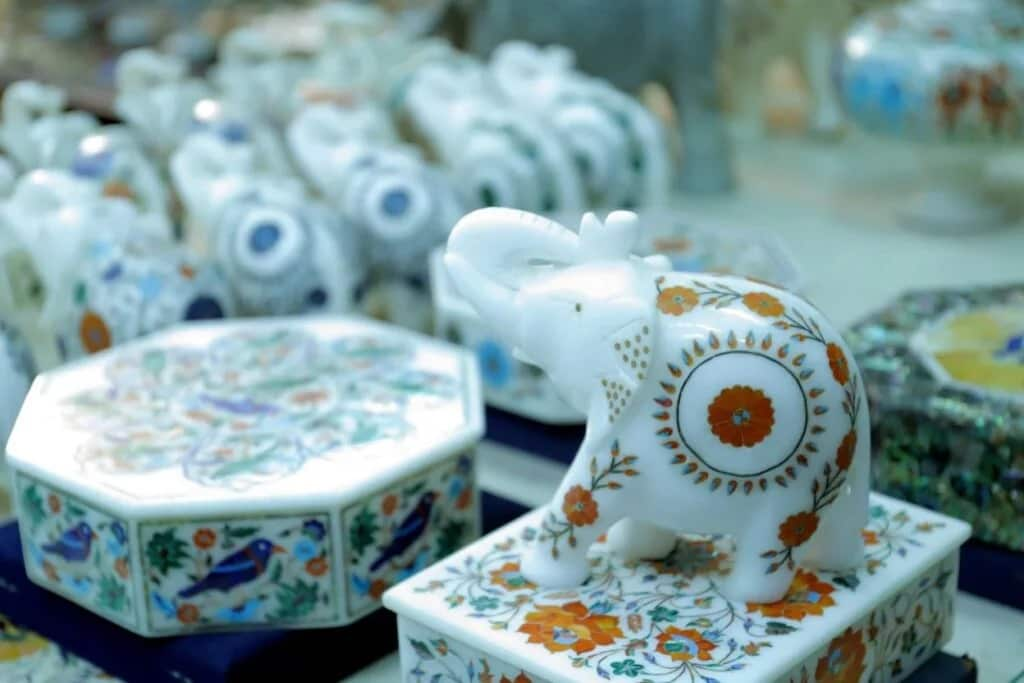 Marble is a luxury product and stone work over marble is even more of a luxury . The art is called that Parchinkari or Pachchikari in the local language . It is very niche art .
Inlay Work or Pietra Dura is a form of decoration that belongs to ancient civilization. In this form of decorative art, various pieces of material of different shapes, sizes and designs are being carved in the base surface. The base surface can be in the form of wood or marble. Inlay work is generally to be seen in the designs of floral motifs, plants, and creative natural patterns. Pietra Dura is an art that takes a lot of patience and artistry. As a result, you get a very picturesque and dazzling form of decorative that one can't take his eyes off.